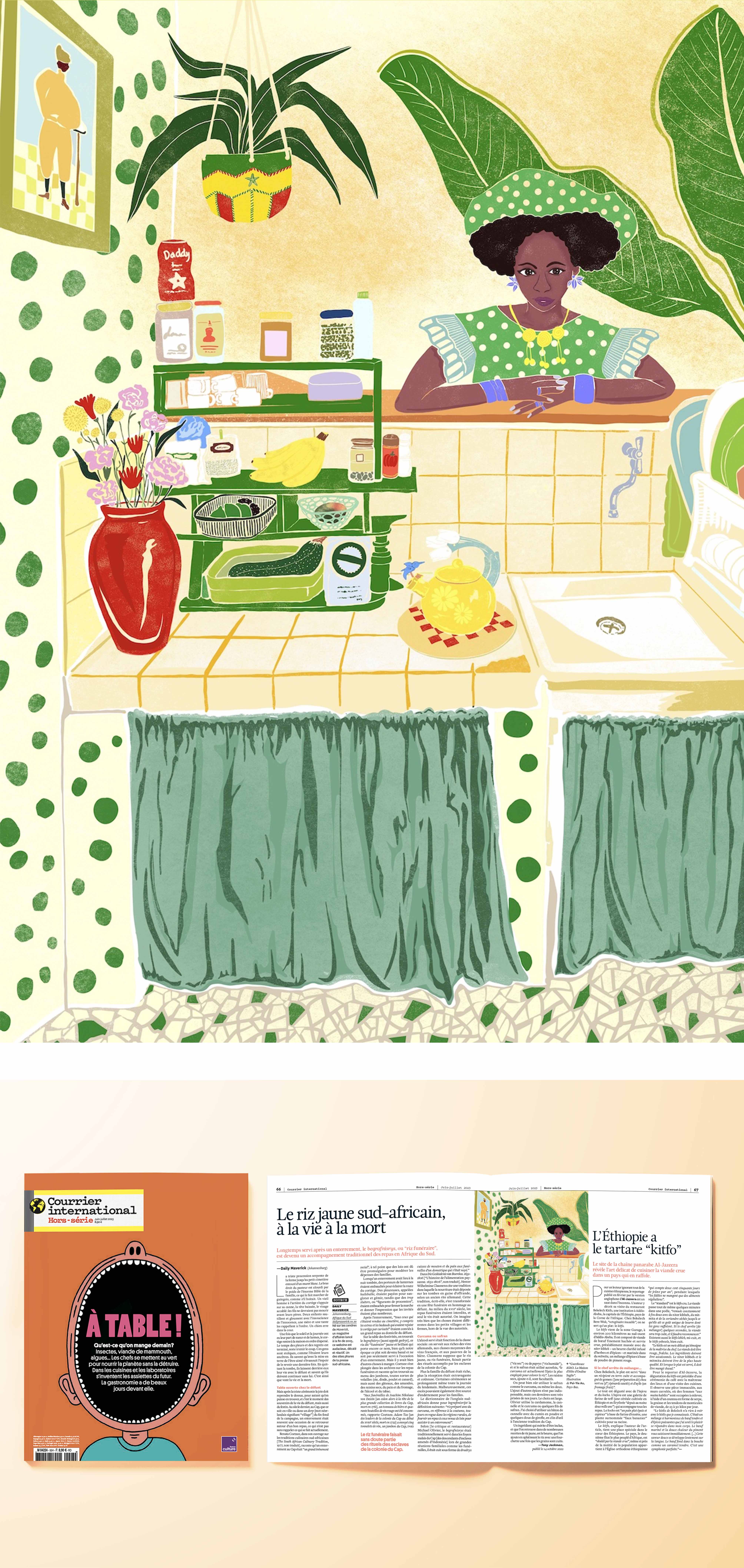 Kitchen in Gorée, Senegal
The illustration "Kitchen in Gorée, Senegal" was featured in the June /July 2023 special of the Courrier International.
The edition delves into traditional world cuisines as well as innovative and adventurous ingredients with the focus on future trends in food.
It was originally created as a room-portrait interpretation of the green dotted kitchen of guesthouse ASAO in Gorée Island owned by Ondine Saglio.