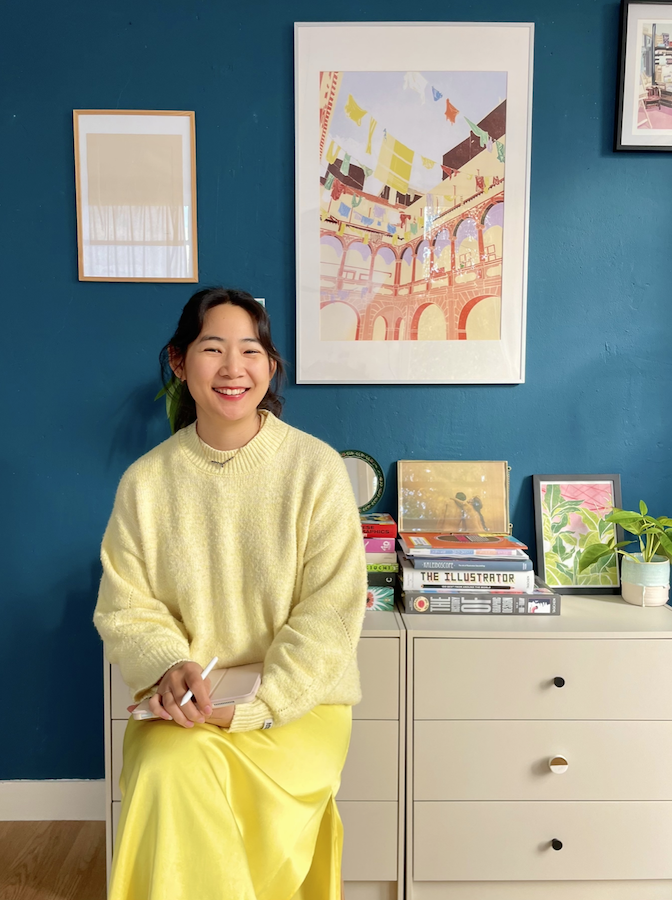 about
Pui-Yie Au, also known as Pya, is a German-born Chinese illustrator and trained fashion designer based in Utrecht, Netherlands.
She is currently freelancing as a designer and is actively working towards expanding her portfolio beyond the fashion industry.
She draws inspiration from her travels to foreign countries, capturing slice of life moments and nature walks filled with local or exotic flora and fauna.
Her aim is to create colorful and cheerful illustrations and animations that evoke nostalgia and fond memories to which people can relate.
All illustrations are drawn digitally using brushes & stamps that can mimic analogue printing techniques. Vibrant and saturated colours set the mood and make the drawings come alive.
"Tian Mi - 甜蜜" means "honey sweet" in Chinese and welcomes viewers to enjoy a fleeting moment of solitude and tranquility.