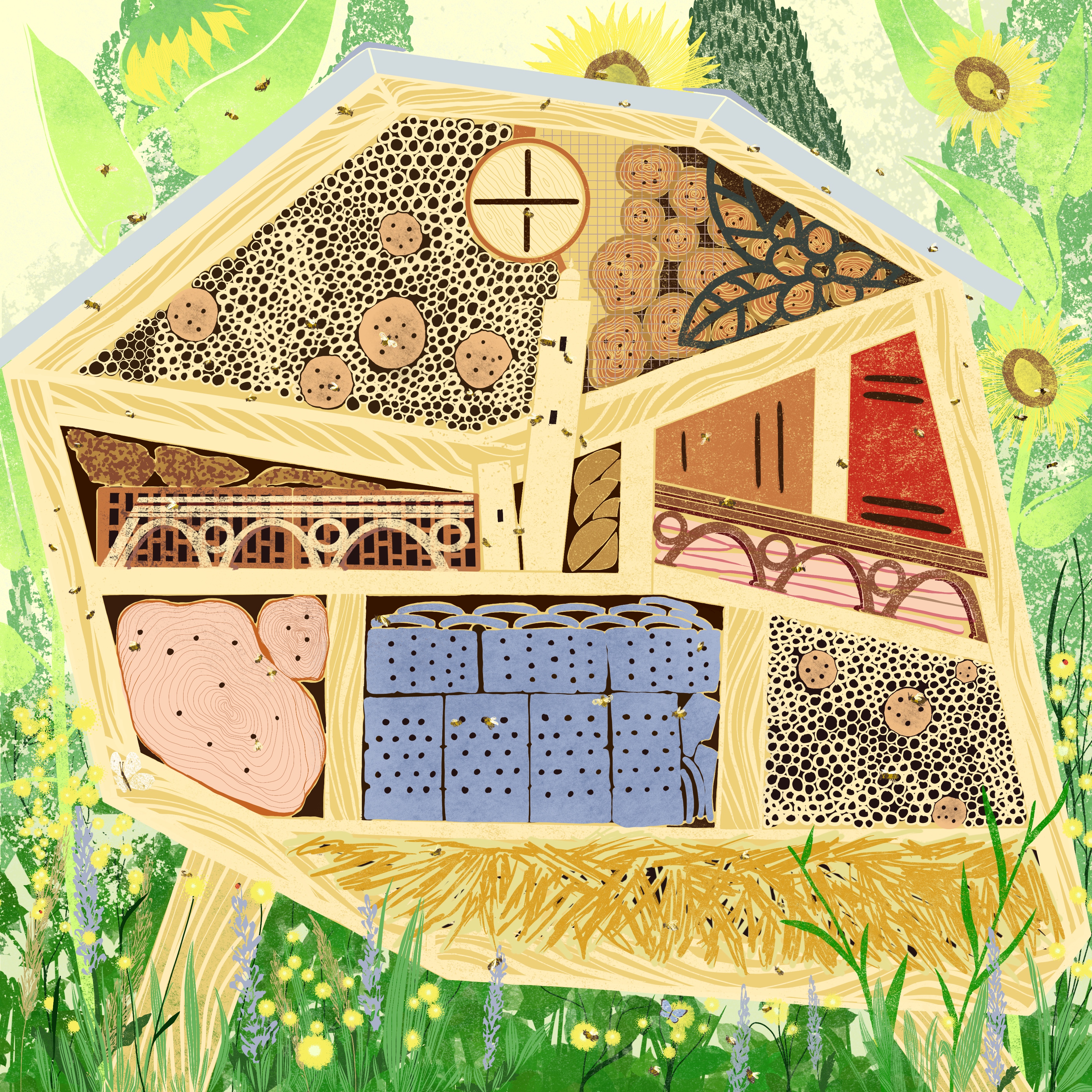 Bologna Bee Hotel
BOit! Contest entry 2023 under the motto Beyond Bologna
Bee and insect hotels are a great way to support the local bee population, which is sadly decreasing due to habitat loss. These structures are becoming increasingly common in urban areas, often appearing alongside guerrilla flowerfields and rooftop gardens.
The illustration shows a buzzing scene full of blooming flowers, wild bees, and insects
living in a creatively designed bee hotel shaped like the ancient walls of Bologna. The construction includes
landmarks such as the Le Due Torri, Parco della Montagnola, Orto Botanico, and the famous Porticoes of Bologna.